Christmas Thefts rise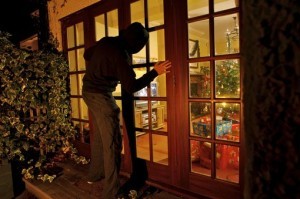 Inspector Paul Lawrence from Hertfordshire Constabulary's Crime Reduction Unit said: "Many people keep their valuable jewellery in safe deposit boxes most of the time, but take them out for special occasions like weddings etc. Anyone who keeps a large collection of valuable jewellery at home should ensure that their homes are secure.
"Burglars tend to target homes that are empty, particularly if they are not very well secured. Taking basic steps to secure your home can be enough to deter many burglars. If you have made a significant investment in gold and jewellery, it makes sense to take all possible precautions to protect these items."
Police are issuing the following crime prevention advice to homeowners:
Make sure you double-lock any UPVC doors by lifting the handle and locking it (to engage the security features) at all times. 
Check all doors are locked and all windows, including those upstairs, are secure before you go out.
Make your home look lived in by using timer switches preferably in well used rooms (lounge, bedroom, kitchen etc.) to front of property.
Consider installing alarms and 'dusk to dawn' security lighting.
Secure your rear garden - lock your shed, shut and lock any gates and keep fences maintained. Don't leave ladders and tools outside - they could be used by a burglar.
Consider installing a CCTV camera outside your property (guidance on the law is available from the Information Commissioners Office www.ico.org.uk).
Check with your insurance companies that all your jewellery/valuables are covered – will require evidence either through receipts or photographs.
At home, or if wearing valuables items out in public be discreet and keep them out of sight if possible.
Make sure safes are of a good quality and comply with official insurance rating standards. They should be secured to a wall or floor. Post code marking your valuables with a UV pen and registering them on a free property database like www.immobilise.com can work as a deterrent to thieves and can increase the chances of your property being recovered if it is stolen.
For more information about protecting your gold, jewellery and other valuable items visit: www.herts.police.uk/crimeprevention.
Anyone with information about similar crimes or who has been offered Asian or high value gold is asked to please call the Hertfordshire Constabulary non-emergency number: 101.